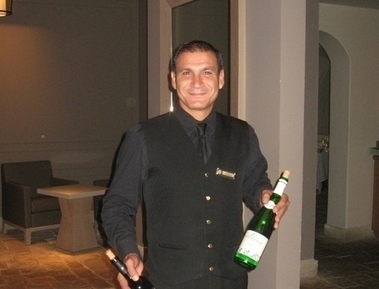 Head wine educator at Anassa Hotel, takes great pride in educating our guests about the wonderful variety of wines we have to offer in Cyprus.
It's a fact that Commandaria fortified wine has been genuinely scoring highly and consistently at competitions around the world, which can never substitute 5 millenniums of winemaking, but today multiple wineries are emulating this success in other still wines.
Takis  Antoniou has been in Cyprus working for 13 years and has seen plenty of guests embark on visits to local vineyards to buy cases of wine following their tastings at the hotel – Thank you Takis & Thanos Hotels for the consistent support of wine heritage in Cyprus.